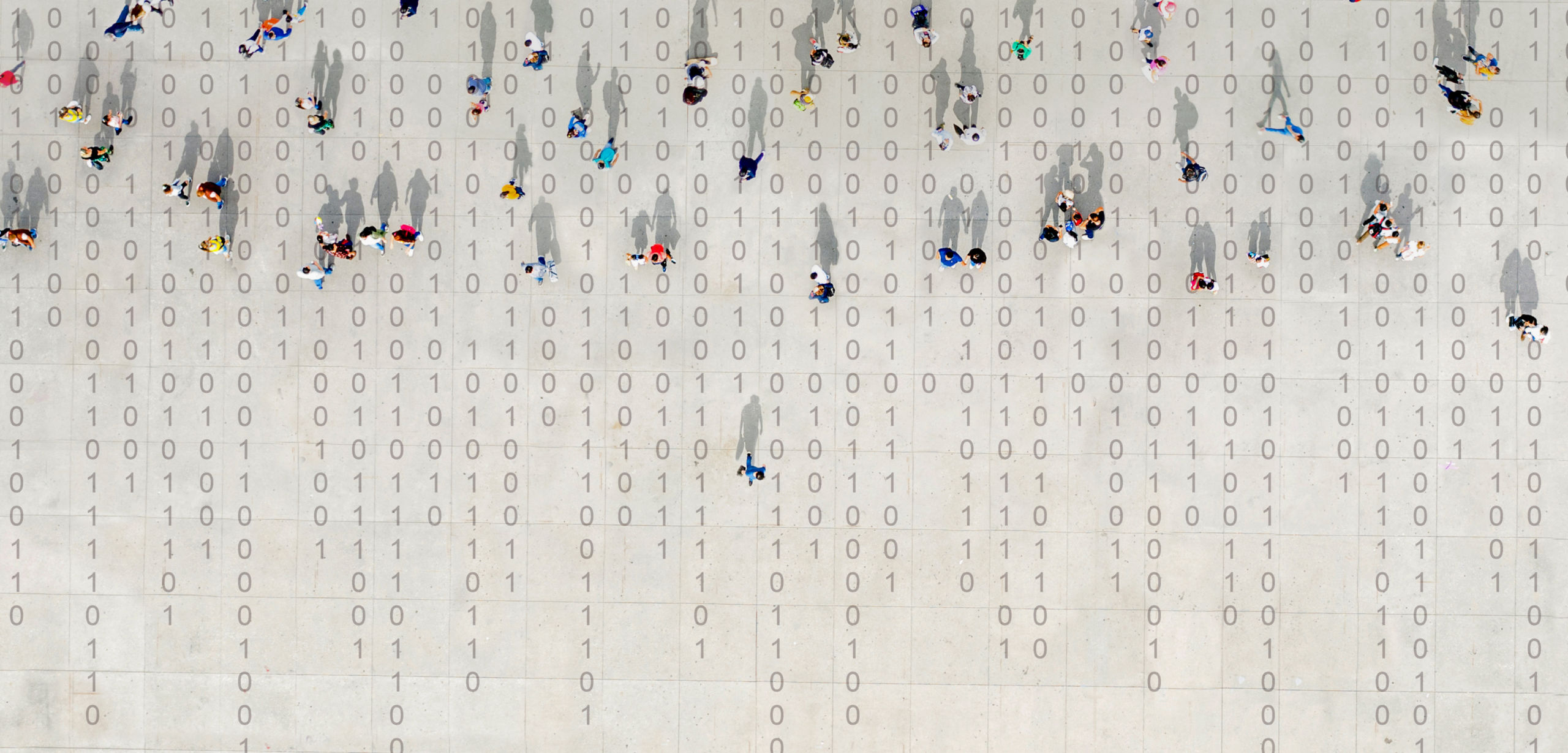 Booking and user data have great potential for optimizing tourist marketing campaigns online. Big Data, collected via numerous sources and channels, is later analysed in order to gain valuable insights into the behaviour of (potential) clients while adapting marketing measures accordingly. In the following, the strategic development possibilities based on Big Data are discussed in more detail, as well as the necessary steps in converting Big Data into Smart Data.
Definitions
The term Big Data generally encompasses the ever-rapidly growing volumes of data created by digitisation. Experts also use the term to describe the powerful IT solutions and systems that enable businesses process such enormous amounts of information.
The term 'Smart Data' is also often used in connection with Big Data. This means arranging the collated (Big) data in an intelligent way in order to produce added value for the business. This happens when Big Data is converted into Smart Data, producing a concrete new strategy.
Potential of Big Data
Online users generate a multitude of data before, during and after a consumer journey. This includes behavioural data when booking, communications and activities performed on a destination channel. Various insights are derived from such information, allowing the user to be more effectively accompanied throughout his entire consumer journey. Ultimately, the aim is to obtain information that can be used to make accurate predictions about user behaviour, while identifying user patterns and new user trends. The results are used to formulate new processes or modify existing strategies to improve performance, thus increasing customer satisfaction. By optimising the conversion rate, this creates added value for the tourist entrepreneur by an increase in the number of guests, and thus increased turnover.
Big Data helps to target relevant messages to (potential) clients at the right time and through the optimal channels. By collating and processing of user data, (potential) client's interests are recorded in order to target advertising towards them on the website, or in the form of newsletters. If a user lands on a hotel website via Google and then clicks on the "Culinary and Wine" link, it is probable that such a user will be interested in that subject area. This information can be used to target related topics and events to such a user, such as "Wine Weeks" or "Gourmet Weeks" via Facebook, or a personalised newsletter via email with information about wineries and wine tastings in the region.
Smart Data enables the personalisation of client communication at every stage of the consumer journey, in such a way as to significantly increase the likelihood of conversion. Besides encouraging clients to shop, the most effective use of user data raises the level of client satisfaction and thus customer loyalty. The effective tracking of personalised content enables the collated data to produce a quick and effective response in response to the preferences and wishes of users.
From Big Data to Smart Data
Collating both online and offline information from as many channels as possible, is the first step towards producing Smart Data, with the aim of optimising existing user data. Direct feedback from users, online ratings and user contributions on social media channels generate volumes of valuable data. Destination data is also relevant, including the profiles of target groups and the popularity of specific services, activities and facilities including museums, hiking tours or guided tours. Additional guest data may be gathered on the business's website or by means of newsletter marketing, advertisements, hotel booking systems and external booking platforms. Other useful data, such as the percentage of vegetarian/vegan guests, average length of stay and proportion of male and female clients, can also be sourced directly from hotels.
To be able to effectively target periods with fewer occupancies in online marketing campaigns based on Big Data, it's always necessary to know the actual rate of occupancy.
In the data collected from the various platforms, relevant information must be filtered out and separated the from the rest. The next step is to identify the data that provides the most valuable insights into (potential) client behaviour.
IT systems capable of processing enormous amounts of data are used to support marketing campaigns and render them fully automated. Client-interaction via e-mail, social media and other online advertising can be automated thanks to Machine Learning Algorithms. In addition, there are numerous types of software to facilitate the collection and analysis of data. These include listing tools, which are ideal for processing user contributions on various online platforms such as social media channels or blogs.
Mastercard Tourism Insight Platform
Mastercard, a leading worldwide financial service provider, has come up with the "Mastercard Tourism Insight Platform" in Austria. User metadata is combined with information gleaned from other internet channels such as social media or booking platforms. Among other things, the results indicate the users' countries of residence, the average turnover generated, preferred hotel categories and most visited destinations, on a country-by-country basis. From this data, tourist businesses can better predict the preferences of their target market groups and adapt their holiday advertising and other deals accordingly. As a popular destination with a high level of competition among the various tourist regions, it's crucial in Austria to approach (potential) clients in a coherent manner. The analysis and optimization of user data should lead to an increase in occupancy, consumption and turnover, bringing more value to the tourist-specific regions.
VisitFlanders
European software corporation, the Amadeus IT Group, was enlisted by VisitFlanders (the official Belgian Tourist Bureau for Flanders and Brussels), to help optimise its marketing strategy. By using Smart Data to produce current and relevant information, Amadeus IT was able to obtain data that led to improvements in marketing. Among these, it was found that clients tended to book much earlier than was previously believed. This caused VisitFlanders to change its marketing strategy, focusing their marketing at the start of the year - instead of waiting until spring, as was previously the case. Such changes helped VisitFlanders to more successfully compete with rival destinations.
Conclusion
Big Data has significant potential to optimise online marketing campaigns and increase client loyalty. However, large volumes of data do not in themselves produce any advantage. The creation of added value demands the combined use of Smart Data, strategic analysis, effective filtering and personalised communication leading to interesting offers, of more relevance to the user.