A combination of consistency and dynamism is the recipe for success.
Dr. Michael Scheuch has been in charge of the Brand Management Division of Österreich Werbung since 2010, and is also responsible for international content and campaign management as well as company strategy and digital media innovation. Prior to joining Österreich Werbung he was Strategic and Marketing Consultant at Simon, Kucher & Partners International Management, where he was in charge of advertising and group manager for retail marketing. Dr. Scheuch currently also lectures at the Vienna University of Economics and Business Administration and at the Vienna University of Applied Sciences.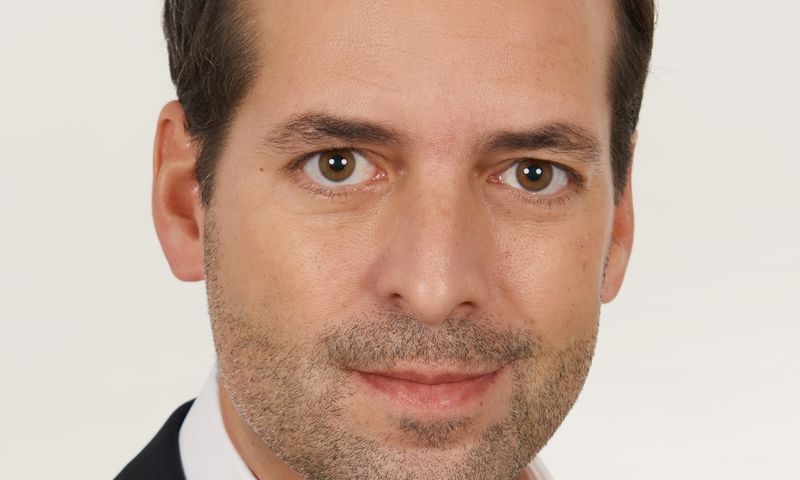 What is your role at Österreich Werbung and how large is your team?
I'm in charge of brand management, which is divided into three teams. One is responsible for content management, including the preparation and research of content in various fields, as well as supplying content to our international office. Another takes care of trademark management, including trademark law, image databases as well as the production of videos and stills. There's another team that deals with innovation and campaigns, specifically marketing innovation projects and major photo projects. In all, there are two hundred employees at Österreich Werbung, of whom half are based in Austria and the rest abroad.
You've been responsible for brand management at Österreich Werbung for 8 years now. Can you draw a comparison between brand leadership in 2010 and brand leadership in 2018?
The biggest change is that the communicative power of brands has been reduced and they now only form part of the consumer conversation. In the past, brands dominated the narrative and were able to decide which messages should be conveyed. Since then, a number of new opportunities have developed allowing target groups to express their own opinions. This makes it all the more important to fully know what you represent and the values you stand for as a destination. You have to come across as authentic and special. That takes time, with changes driven by technological developments.
What makes the "Urlaub in Österreich" (Holiday in Austria) brand so special, dynamic and resilient?
We firmly believe that there are two factors in building brand resilience. First of all, this involves consistency in managing brand content. For this to happen, one has to fully consider one's strengths, deciding which national story to project over a period of time and from different perspectives. Brand dynamism also plays an important role. You have to choose the themes and stories that best fit the aspirations of the target market based on the specific cultural area. From our standpoint, this combination of consistency and dynamism mirrors our strengths and builds resilience.
Österreich Werbung focuses on three major themes: historically grown culture, lifestyle and host culture.
Which themes and strengths does Österreich Werbung focus on in brand management?
From the end-user point of view, three narratives describe Austria's strengths and in our marketing communications, we highlight different facets:
Austria developed into a historically grown cultural centre, which is shown, among other things, by the fact that it is worldwide most strongly associated with the image of the Musikvereinssaal music hall. Austria is also associated with the New Year's Concert, its Philharmonic Orchestra and classical music in general. This cultural marker permeates the entire culture in different ways as well as daily life.
Secondly, Austria is also seen as a tolerant nation. There are historical reasons for this, which go back to the multi-ethnic state. During the imperial period, numerous cultural influences from the north, south, east and west merged into something unique that became quintessentially Austrian. Today, visitors to Austria appreciate its charm, the relaxed atmosphere as well as the attitude of the people and local mentality in general. These are important criteria that make visitors feel at ease, appreciate the lifestyle, which impresses them.
Our third strength is that our host culture has developed over a long period of time on a smaller scale. In Austria, most of the family farms are owned and run by the second or third generation, producing a high level of hospitality and openness.
Which are the clichés that "Urlaub in Österreich" has to contend with and how do you combat them?
Clichés have developed over a long period of time and are more strongly perceived abroad than at home. For example, "The Sound of Music" is well-known in Asia, Great Britain and America, yet in Austria it hardly resonates. At Österreich Werbung we try to avoid clichés. But we consider the underlying meaning behind a cliché and how much of it originates in Austria. We work with the core of the cliché, but we don't serve stereotypes.
How is the "Urlaub in Österreich " brand monitored and evaluated? Which Key Performance Indicators (KPI's) do you use?
At the general level, we measure the preference for holidays in Austria among target groups in the individual countries, where Austria ranks among the top three destinations for the next major holiday. That's our main criterion, for which we carry out representative sampling of at least 1,000 respondents per market segment. But we also evaluate the quality and profile of the content based on various indicators, observing its effect on visitors and the industry. The quality of the content can be technically determined, for example, by the way users react, their level of commitment and the length of time they stay with the content.
How does Österreich Werbung brand management, communication and actions coordinate with the other market players (federal states, tourism associations & agencies)? How do you create a coherent brand experience that remains consistent?
That's our biggest challenge. On the one hand, you need to focus on the national strengths experienced by visitors in similar ways. On the other, it's necessary to enter into strong partnerships with tourism partners in terms of external marketing, coordinating themes and campaigns. At the provincial level, a number of tourism marketing organisations in Austria running into the four-digits are spread across nine federal states, ninety destinations and countless regional tourist associations. Every contact point in the industry should carry the brand to coherently communicate its strengths.
The subject of content production and distribution is highly complex. What is Österreich Werbung's approach and strategy? Is it developed in-house, or is it outsourced?
In recent years, we've relied more on in-house content production because we wanted to acquire this know-how at first hand. We handle all our own marketing agency tasks including topic settings, content responsibility, media strategy and content playout. The only area where we work with outside partners is video and photo production, but everything that happens before and after is done internally. We also have our own worldwide holiday end-user support service, which is accessed by telephone, e-mail or chat.
The digital component of the advertising budget has now surpassed 50% and we assume it'll continue to rise in the coming years.
How high was Österreich Werbung's share of the advertising budget in 2018 for digital channels?
The digital share is now well over 50% and we expect it to increase further in the coming years. But some of the traditional channels are still very important. We also use motion picture cinema advertising as a relevant focus medium without audience distraction, and we receive a tremendous response.
Is it possible to measure the success of cinema advertising?
We carry out surveys and sometimes we also get feedback directly from the market with end-users contacting us and reacting to the advertising at their own initiative. With geotargeting, it's now also possible to use digital advertising for cinema audiences. Users react differently to digital advertising after having seen a spot at the cinema.
Which channels take up most of your budget flow?
That depends on the nature of the campaign. In highly visual, brand-generated campaigns, we work a lot with moving pictures mainly on major social-media channels such as YouTube, Facebook and Instagram. On certain topics, we also cooperate with specialist media channels both online and offline. We also purchase advertising space on various platforms. Some marketing campaigns are thematically linked to tourist products and images. For this, we increasingly focus on performance marketing and content production.
We think that Virtual Reality could play an important role in inspiring vacationers.
Blockchain, artificial intelligence, augmented reality, chatbots, voice search & language assistants, live content and marketing automation all dominate the digital media in 2018. To what extent do these new technologies influence the brand management and communication of Österreich Werbung? And what specific challenges do they create?
We're already collecting and analysing user behavioural data. We take the behavioural profiles of users who are interested in the content on our website and look at how they react to our advertising material. We identify "Lookalike Audiences", meaning users who share similar behavioural profiles, and target them with appropriate content.
We believe that Virtual Reality will play an important role in the end-user inspirational phase, but the technology is still being tested. We've also just completed an exciting test on Blockchain, by purchasing advertising space without intermediaries. The technology isn't yet ready for the wider market and currently only a few marketeers can be booked via Blockchain.
Austria is currently one of the top 15 worldwide holiday destinations. Where do you see the "Urlaub in Österreich" tourist brand in 2030 on a worldwide level?
The fact that we rank among the top 15 nations makes the local industry proud. As a relatively small country it's very difficult to compete in this top league, because almost every week a new destination enters the tourist market and competition in the communications sector is enormous. With limited budgets and resources, it's really only possible to assert oneself through brand strength, continuity and focussing on the right topics. These top 15 destinations are ranked by the number of arrivals and overnight stays. In Austria, we have about 150 million overnight stays and 45 million guests per year, which is a multiple of the total Austrian population.
We cannot predict where we'll be in ten to twelve years from now. However, I believe that in the future our country will continue to be fundamentally well-positioned. As the world becomes more and more fast-paced, Austria will remain a destination for recreation, personal development and deceleration. In this respect, I'm not worried about the actual content, but there is a lot of competition on the market.
Is there a single exponent in tourism, marketing or technology you have always wanted to meet? If so, what would be your main question?
There isn't anyone in particular. One can admire the founders of the large social media platforms, who've managed to dominate the market in a short space of time. It would be interesting to talk to someone like Mark Zuckerberg and ask what is being planned behind the scenes. In general, I think that everyone in a high position with a vision of the future would be an interesting conversational partner.