Ischgl is not interchangeable. The brand is targeted at a very specific group.
Along with Dietmar Walser (who joined him in 2008), Andreas Steibl, originally from Vienna, has served as Managing Director of the Paznaun-Ischgl Tourist Board (hereafter abbreviated as TVB Paznaun-Ischgl) since 2003. Previously a PR Officer and Marketing Manager for Club Med, Stiebl also oversaw sales and marketing at Karthago Reisen, Gullivers Reisen and Intour, and was Marketing Manager at the Neustift im Stubaital Tourist Association.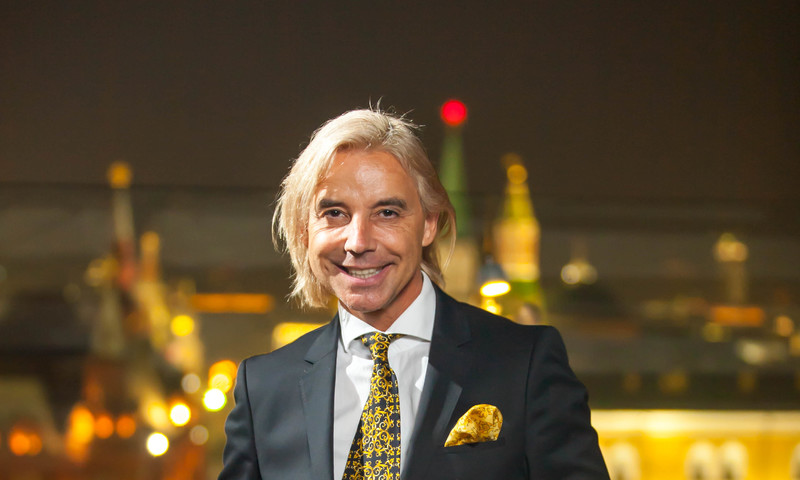 Mr Steibl, so what is your role at TVB Paznaun-Ischgl and what is the size of your team?
We have over 70 employees in the whole of TVB Paznaun-Ischgl. The head office is in Ischgl, and there are branches in Kappl, See and Galtür. My core functions correspond with my strengths, such as marketing, sales and product development, where the main focus is on innovation. My job is to pick up on new ideas and trends, arranging them in a way that works for our destination, and to position the brand in various external markets. I am the "foreign minister" of the TVB, so to speak.
What makes the "Ischgl" brand so unique and desirable?
Our success lies in the fact that our brand is focused and clearly defined. Ischgl isn't interchangeable with any other destination and we target a very specific group. Unlike many other destinations, which try to fulfil many different requirements, we had the courage to say: "if you have special requirements, there's no other alternative but us. If you're looking for something else, like a place for children or soft tourism, then we're not the right destination for you". This sounds a bit drastic, but we had to do it to sharpen the brand.
We've reached this level of desirability by slotting ourselves into a premium price bracket – at least by Austrian standards. Our target group identifies with the "Ischgl" brand, in the same way as clients identify with certain brands of cars or watches in the consumer goods industry. That was we had in mind for Ischgl and I think we succeeded in achieving it.
Our target group identifies with the "Ischgl" brand, in the same way that clients identify with certain brands of cars or watches in the consumer goods industry.
Did you start this type of brand development?
The process started with the Elton John concert in 1995, and I only joined TVB only after that. The concert was to promote skiing in April, because many guests wanted to begin outdoor summer activities like mountain biking or golfing already in April. That was a widespread problem. So, someone came up with the idea of putting on this concert, which was supposed to sell tickets and ski passes, as well as fill hotel beds. And it worked!
When I joined TVB, it was already working well from the start. We organized the Season Opener concerts – and now we stage three concerts per season: at the start of the season, at Easter and at the end of season. These concerts are a USP of the "Ischgl" brand that help promote sales. During these periods we're always fully booked, with great audiences and wide media coverage for the artists. At each concert there are between 250 and 300 media representatives, on average.
Are there other brands that have grown as much as yours in the past 15 years?
In Austria, less so. We're still a relatively young destination that only really started developing in the sixties and seventies. At the time, Kitzbühel was already a major destination. Ski tourism had already started in Lech and St. Anton am Arlberg, at the beginning of the 20th Century, when Ischgl was still a poor mountain farm village. The only way our ancestors could keep their heads above water was by smuggling goods across the border. Places like Samnaun, Kitzbühel and Sölden, St. Anton and Lech were already famous and that helped to make them successful. But in my opinion their brands aren't as distinctive as Ischgl.
There is no substitute for skiing, which will always be the main winter holiday attraction. If there's no longer any skiing in the Alps, then there'll no longer be winter holidays!
In an interview with the newspaper Krone on 05.02.2019, you said: "For us, there's no alternative to skiing and our concerts". Do you think you'll stick to this or do you wish to liven up the summer as well, and maybe develop other selling points as well?
That statement only related to the winter season and referred to developing further winter deals. Anyway, there's no real alternative to skiing, which will always be the main attraction for winter holidays. If there's no longer any skiing in the Alps, then there'll no longer be winter holidays!
At the same time, I'm quite sceptical of destinations that base their marketing on only one season. This has negative implications for local operators, to the detriment of their sense of innovation as well as stunting development. Year-round tourism is always preferable. But one has to draw the line somewhere: apart from winter, you can't keep up the same pace throughout the year in Ischgl. Our season starts in November and lasts till May, which is long and intense. Accommodation providers and their staff wouldn't be able to maintain the same tempo throughout the entire year. But if you have three summer holiday months from the end of June, then you could retain your employees. That's why we at TVB are strongly focused on summer, developing products and opportunities to support this initiative. The downside of having a strong winter brand is that you can have to have something to offer in summer, but only as long as it's compatible with the Ischgl brand. We are already considering a number of projects that would attract people in summer, without diluting the brand.
Every day you're bombarded by 3,000 advertising messages on the digital channels but only four of them hold up. The idea, of course, is to be among these four.
In which areas of online marketing and communication is the Paznaun-Ischgl Tourism Association (mainly) active? What kind of budget do you have and what are the strong points of the channels, formats and topics that you use?
Social media channels work really well for promoting concerts and events, but the medium is still too young to decide what works and what doesn't. It'll take a few more years to develop, and meanwhile you have to keep experimenting. This is a tool that should definitely be used, but you can't base your marketing strategy on it.
We have a large budget when it comes to online marketing. Advertising is developing in a very interesting way in terms of gaining customer acceptance. Every day, you're bombarded by 3,000 advertising messages on the digital channels but only four of them hold up. The idea, of course, is to be among these four. You can force yourself onto the digital platforms, with advertising on YouTube videos or using pop-ups. But even if you're selling high-quality content, the fact that it's being forced upon users renders it ineffective. If you make a real effort to earn the viewer's attention, then you'll succeed in positioning yourself in the "top 4".
In terms of which KPI's are online communication, online marketing campaigns and content creation measured and analysed?
In our performance campaigns, we rate the conversions and as regards image campaigns, we measure outreach and commitment. We have our own system on the ischgl.com website, where you can book accommodation in Ischgl without paying commission. This helps us track conversions.
How successful is the free Ischgl app? Which of its functions are most popular with users?
The app has already been downloaded about 150,000 times. Guests are particularly interested in the ski areas, weather and in the interactive functions. For instance, there's the smugglers' circuit ski slope that goes all the way to Samnaun taking you to various touch points, and there are on-site services that we want to develop further.
There's already free WiFi in the restaurants in the ski area and we hope to extend it much further and offer this throughout the entire holiday destination.
By setting up customer accounts, we've started collecting the data of our regular customers, which helps us improve the brand experience.
What kind of challenges is the TVB facing in terms of digitalisation? Where do you see the greatest growth potential for Ischgl?
We generate the highest user traffic during winter, second only to the "Österreich Werbung" (Austria Advertising), and the quantity of data we receive is enormous. We aren't yet in a position to take full advantage of this traffic, but we're working on it. For example, our website is now linked to Booking.com. It's always been our goal to have a simple booking interface for users, which is easy to manage. Now that we've achieved it, we feel well-positioned.
We've also started collecting data on our regular customers, who make up 60 – 70 % of our guests. We have customer accounts and there are already 20,000 subscriptions. This data helps us improve the brand experience. Regular subscribers receive an Ischgl Membership Card, assigning them privileges that other clients cannot access. Our working group is in the process of working out the respective privileges.
How do you promote innovation in your team? What strategy does the TVB Ischgl follow to ensure it always has its finger on the pulse?
With us, it's important to be a team player because lone wolves don't fit in. I may be the face of Ischgl to the outside world, but the reason behind my success is a dedicated and united team. Community spirit is an important element, making the staff more cohesive. On Mondays, we have regular meetings where we discuss current issues and we have team-building activities every three months. This brings us together and is very important. As a destination brand strategy, the Ischgl Crew Card helps to attract and retain employees. We have an excellent track record and I hope that other destinations will follow our example.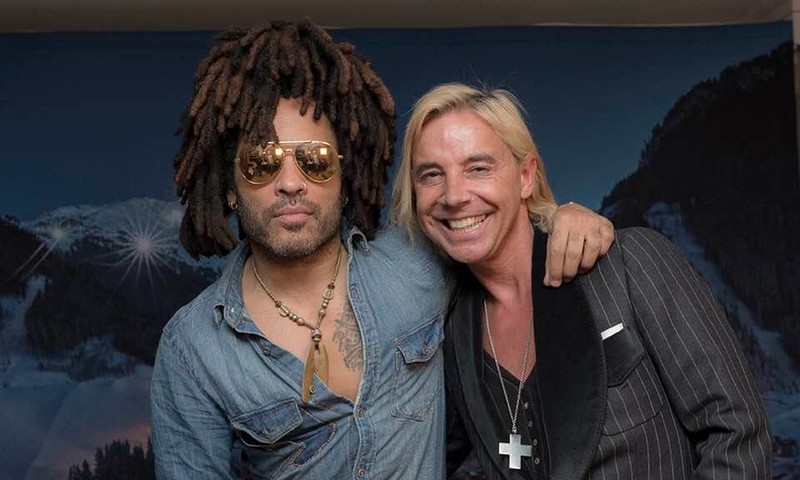 As a representative of "TVB", do you enjoy meeting world-famous rock stars such as Lenny Kravitz, Robbie Williams and Elton John in person, time and again?
Yes, it's a lot of fun and definitely a perk of my job. It's intricate work, but I enjoy it. Performers really appreciate our 2,000+ m stage, and it is always a pleasure to watch them performing on it. The fact that I have personal contact with the stars proves that we're doing a good job.
Is there someone from the world of tourism, marketing or technology who you've always wanted to meet? If so, why is that and what question would you like to ask them?
Yes, it would be Gilbert Trigano, who unfortunately is no longer alive. He was one of the first who succeeded in creating a tourist brand: "Club Méditerranée". He has an interesting story, because he was actually a tent manufacturer who supplied Club Med, when it was still owned by a Belgian. Before Trigano took over Club Med, it was originally a tent village, which he turned into a cottage resort. When he did that, he successfully turned the all-inclusive business model, which is otherwise perceived as a cheap offer, into part of the high-cost tourism sector.